Regular price
$ 42.00 USD
Regular price
Sale price
$ 42.00 USD
Unit price
per
Sale
Sold out
Our Microderm Mineral Exfoliant Set is a microdermabrasion facial treatment that combines charcoals and clays with lab-refined microdermabrasion crystalline to gently, yet deeply, cleanse pores, soften skin texture, and exfoliate keratinized cells, smoothing and polishing skin. Antioxidant Vitamin E protects and nourishes skin while aloe, calendula, low molecular weight hyaluronic acid and licorice root help to soothe and promote moisture retention. 
BENEFITS
Our Microderm Mineral Exfoliant gives intense pore-purification and exfoliation in just 60 seconds without the use of harsh chemical peels.
KEY INGREDIENTS, 60ml (2oz)
Kaolin clay and Coconut charcoal are combined with precision-shaped crystalline minerals to gently cleanse the pores, soften and smooth the skin, and polish away dead skin cells.
Aloe, super-low-molecular-weight (SLMW) hyaluronic acid, licorice root, calendula, vitamin E, and beet root, help soothe the skin and lock in moisture. 
FULL INGREDIENT LIST
WHITE KAOLIN CLAY

COCONUT CHARCOAL (Dark Citrus or Unscented options)

SUPERFINE MICRODERMABRASION CRYSTALLINE MINERALS

WATER (AQUA)

CALENDULA EXTRACT 

ALOE VERA

LICORICE ROOT

GLYCERIN (VEGETABLE GLYCERIN) 

HYALURONIC ACID (SLMW)

GRAPE SEED OIL 

RED RASPBERRY SEED OIL

VITAMIN E

XANTHAN GUM 

NEODEFEND (ECOCERT)

STEAM-DISTILLED, ORGANIC LEMON AND GRAPEFRUIT (Dark Citrus option)

STRAWBERRY SEED EXTRACT (Berry option)

BEET ROOT POWDER (Berry option)
OPTIONS
1. Berry & Kaolin Clay has a fresh strawberry scent and light pink color
2. Dark Citrus has a light lemon scent and dark charcoal color
3. Unscented has a medium charcoal color
APPLICATION
Combine a quarter-sized amount of cleanser base and a generous sprinkle of microderm crystals. Gently massage into clean skin in circular motions for 1-2 minutes. Add a few drops of warm water to aid with a smooth exfoliation. Rinse with warm water or remove with a warm, wet face cloth. Can be used daily. Keep out of eyes.
60ml (2oz) cleanser and 30g microderm crystals (approximately 30 applications)
WHY IT WORKS
Sloughing away dirt and dead skin cells helps eliminate dullness, roughness and dryness—conditions that amplify the appearance of lines, wrinkles and uneven pigmentation—and leaves you with a smooth, radiant complexion. And according to skincare researchers, "The key attribute of a youthful, healthy-looking complexion is radiance."
Radiance is achieved when skin is smooth enough to reflect light. Exfoliation stimulates cell turnover, resulting in a more polished and smooth skin surface—all the better to reflect the light. Sloughing away dead cells, dirt and leftover makeup evens out skin tone and improves its texture, rendering skin softer, brighter and fresher looking. So, in short: exfoliation is a must for revealing and preserving radiance.
And removing old skin cells helps your skincare products work better. Your cleansers, moisturizers and hydrating serums are able to penetrate more deeply and do their jobs more effectively when skin is freshly exfoliated. In the case of acne-prone skin, removing cell buildup on the skin's outermost layer helps clear clogged pores that can otherwise lead to breakouts on the face, neck, chest and back.
Share
View full details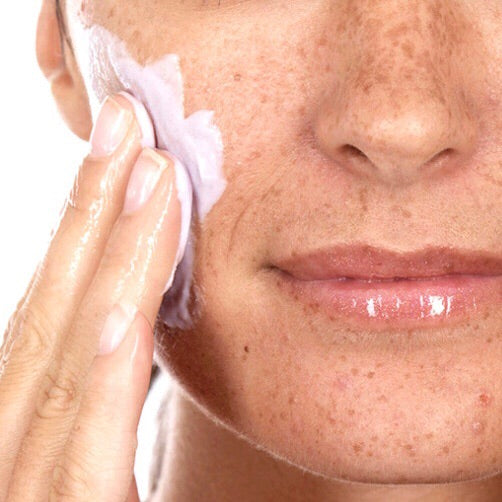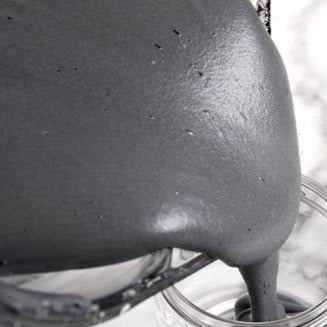 Customer Reviews
Madeline L.
United States
I recommend this product
09/26/2020
Awesome products
I love my face products so much that I can't even imagine not having them to use everyday forever. I also buy them for my family members and the result is the same: beautiful soft skin with no breakouts.
12/31/2019
LOVE LOVE LOVE IT
I'm in my late 50s and this scrub is so good. The best I have ever used. Its gentle, but effective at making my skin feel soft and ready for makeup.
04/26/2016
Everyone needs this cleanser!
Wild Rose Gentle Cleanser is a must-have product! It is so lovely on my skin, smells like heaven, and gives a great cleanse without feeling like I'm stripping my face of everything it needs. We have a bottle for each bathroom because my husband gets ready for work in the guest bathroom and also can't live without it. I get nervous when I'm getting close to running out, and have a bottle on the way right now. Hooray for shipping notices!!!